I hope you know your French litterature. Where can you read this expression? I give you a hint: Gustave Flaubert... in Salambô. To be honest, I began painting this unit during the holidays, but one thing after another, and i took my time. I wanted it to look cool on the table. So, the elephant is from Xyston, and the dead Roman is from Freikorps. I really enjoyed painting it.
Si vous connaissez votre littérature, vous devriez savoir à quoi correspond l'expression "Fureur de Baal"... Alors? Personne? Bande d'ignares. Il s'agit du nom d'un éléphant dans

Salambô

de notre Gustave Flaubert national. Je referme la page culture pour vous monter une réalisation qui m'a pris du temps. Je l'ai commencée pendant les vacances de Pâques, mais avec quelques touches par-ci parl-là. L'unité est maintenant terminée, et la voici: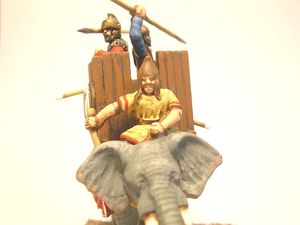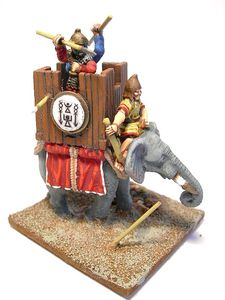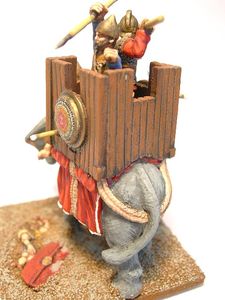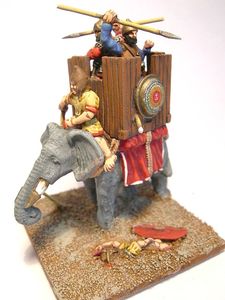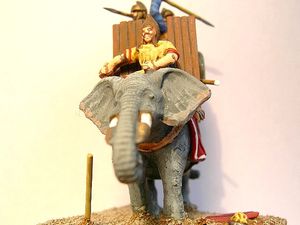 Il s'agit de figs Xyston, sauf pour le Romain mort qui est un Freikorps. Les transferts sont de Little Big Men (je sais , je ne les aimes pas, mais pour faire un peu de variété).